EVENT
Digital India Act Dialogue Series
28-Jun-2023
The Information Technology Act of 2000 has long served as India's foundational legislation for regulating the Internet. However, as the digital landscape has evolved over the past two decades, India recognizes the need to adapt its laws to meet the challenges posed by the changing technological landscape. With the rise of artificial intelligence (AI) models and the increasing penetration of the Internet, India is taking proactive steps to ensure a comprehensive framework that addresses the complexities of the digital ecosystem.
India is currently home to over 700 million active Internet users. The country has experienced a remarkable surge in digital payments, witnessing a 13% growth in 2022 alone, with 338 million individuals utilizing digital payment methods. Furthermore, online shopping has seen a substantial 51% increase, highlighting the significant role of e-commerce in India's economy.
Recognizing the global trend of reevaluating Internet laws, India is actively participating in this process. Countries around the world, including the European Union, the United Kingdom, and Australia, have introduced separate legislations to regulate and address the challenges associated with the Internet.
In response to these developments, the Institute for Competitiveness and Primus Partners are jointly organizing a series of roundtable discussions to explore the intricacies of the proposed Digital India Bill. The inaugural session took place on 28th June, providing a platform for insightful deliberations. The roundtable saw participation from a diverse range of stakeholders, including Members of Parliament, state government officials, legal experts, academic think-tanks, and industry representatives.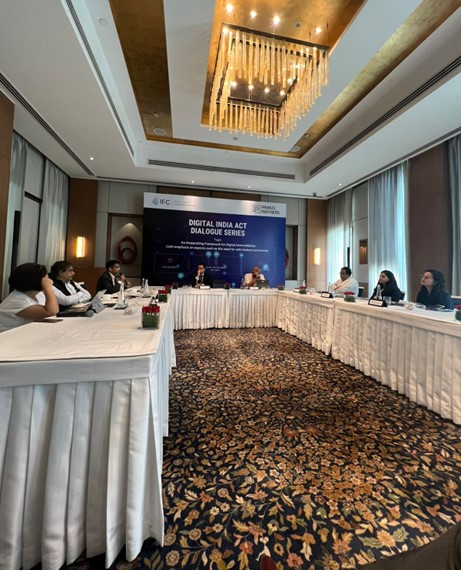 Dr. Amit Kapoor, Chair, Institute for Competitiveness, India, and Mr. Adarsh Sharma, Managing Director, Primus Partners, moderated the inaugural session. Their expertise and insights fostered meaningful discussions to chart the way forward for India's digital ecosystem.

The Digital India Bill is poised to address the emerging challenges in the digital, technological, and cybersecurity domains. With its potential to exert a profound impact on all stakeholders involved, the DIA will play a pivotal role in shaping India's digital future.
The upcoming roundtable discussions will delve into the details and nuances of the proposed legislation, facilitating a comprehensive understanding of its implications. These engagements will provide a platform for robust discourse and contribute to the formulation of a progressive and inclusive digital governance framework for India.